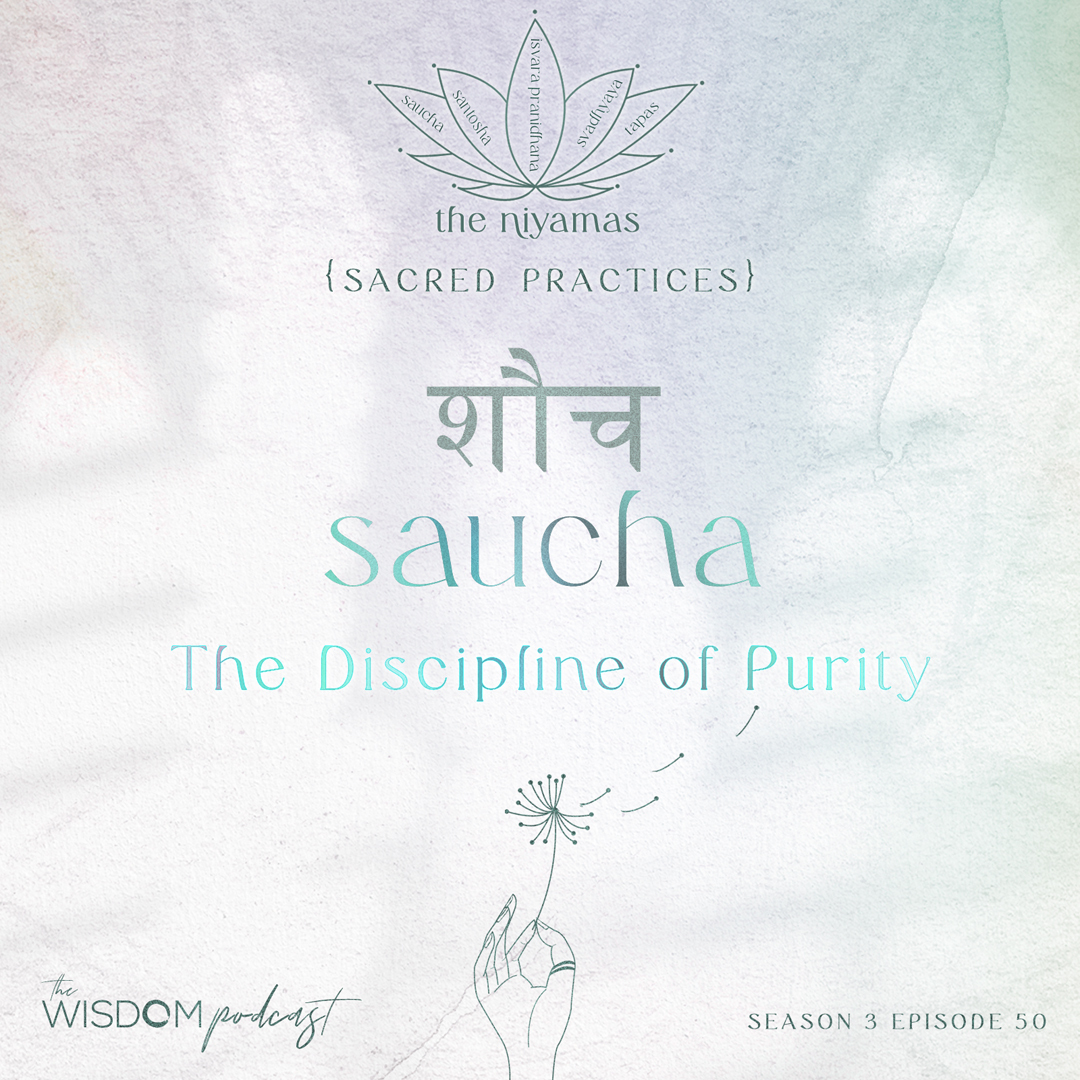 'ask dorothy'
The Discipline of Purity
The WISDOM podcast  Season 3  Episode 50
~ What are the ways in which you can seek to live with a pure heart? ~
💜
Patterns of thinking, beliefs, assumptions, and the daily habits of the mind and body that keep us far removed from the precious experiences of our life and the way in which life reveals how perfect each moment truly is and how we can witness this purity with an open heart.
In Sunday's episode of the podcast we began the journey ~ the first of a series of 5 into the Niyamas.
Niyamas are the second limb or path of the yoga sutras and are the Sanskrit word for observances.
These ancient wisdom teachings impress upon us the gifts of living the sacred possibilities of life ever abundant ~ unfolding in perfect ways and of our inner dwelling appreciation of the relationship we hold with ourselves and to which we seek to live as spirit in action.
In this episode of 'ask dorothy', we examine how life can be sacred, how it can feel special and hopeful ~ and how you can live your daily habits and routines as the most beautiful moments ~ enjoyed purely.
In this Q & A episode I ask you the questions that help embrace what has been missing; what has kept you far removed from seeing the pureness and beauty of life ~ in the simple pleasures and in the richness of living each moment present to the fullest.
Sending you great 💜 love...
Sharing the wisdom and beauty of divine love with you...
Namaste!
If you have a question or if you would like my guidance or help, connect with me here:  dorothy@dorothyratusny.com
Find all Episodes of The WISDOM podcast here  
Love in your inbox?  Subscribe to my weekly WISDOM Notes here
Visit me on social media💜 :  Twitter   Instagram  Facebook
More WISDOM and LOVE right here:
* APARIGRAHA ~ Non-Attachment  [Podcast S3 E47]  * The Yamas Series: 5/5
* BRAHMACHARYA ~ Non-Excess  [Podcast S3 E45]  * The Yamas Series: 4/5
* ASTEYA ~ Non-Stealing  [Podcast S3 E43]  * The Yamas Series: 3/5
* SATYA ~ Truthfulness  [Podcast S3 E41]  * The Yamas Series: 2/5
* AHIMSA ~ Nonviolence  [Podcast S3 E39]  * The Yamas Series: 1/5
* Impermanence  'ask dorothy'  [Podcast Episode]
* The Yamas & Niyamas  [Book by Deborah Adele]
* How Do I Become Whole?  [Podcast Episode S2 E56]
* Forgiveness IS F R E E D O M  [Podcast Episode S3 E35]
* Self-Love is 'Being Love'  [Podcast Episode S3 E29]
* Live Your Greatness [Podcast Episode Season 1 Episode 1]
* The Ultimate Self-Love WISDOM toolkit
* Self-Love: A Meditation to Heal Your Life  [The Wisdom Archives]
* Work with Me [Life Coaching & Therapy]
A generous 'thank you' to Audio Engineer, P. Kirpikau  radioplato
Podcast Theme Music: 'Aura' from the Album, Illuvia by Eternell  www.eternell.net/album/illuvia