Episodes
Sunday Dec 19, 2021
Sunday Dec 19, 2021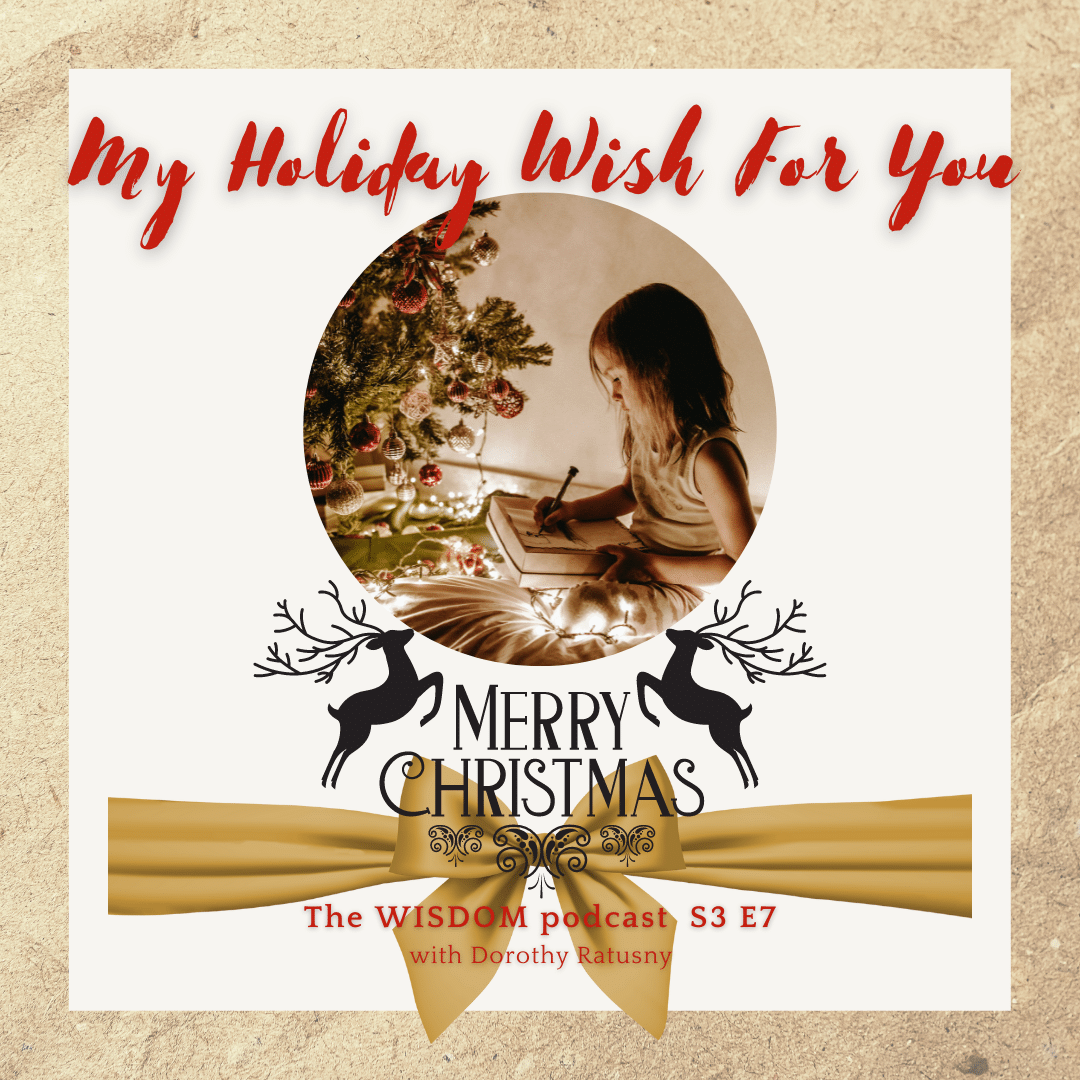 My Holiday Wish For You. Live The Magic of Your Heart Wisdom.
The WISDOM podcast  Season 3  Episode 7
In this special holiday episode of The WISDOM podcast, I share the ways in which you can live the MAGIC of this time of year, in all of the moments of your life.
Join me, as I share the secrets for returning to your childlike wonder, and to live with appreciation, hope, and the joy that fills your being; expressed as love, gratitude and happiness!
Magic arises as you choose to see the perfection and the beautiful in all of life; to look for magic; to open yourself to its definition experienced in many ways and as you choose to live hopeful, grateful and in appreciation of life's pure blessings that shower you in a state of love; and as you continue to witness the moments that are filled with all that is still to come – so that you can imagine and live in the magic of life that you live now.
Look towards all of what possibilities of magic live everywhere.
Find the magic in the life you live now, in the precious moments that you live fully present and awake; and in what you gift to yourself as imagination and ideas that come to life.
Merry Christmas and Happy Holidays!! 🎄🕊💜
Sharing the wisdom and beauty of divine love with you...
Namaste!
If you have a question or if you would like my guidance or help, please reach out to me:  dorothy@dorothyratusny.com
Find all Episodes of The WISDOM podcast here  
Love in your inbox?  Subscribe to my weekly WISDOM Notes here
Visit me on social media💜 :  Twitter   Instagram  Facebook
Resources / Online Courses and Recommended Reading:
* The Wisdom Archives [A digital healing sanctuary of meditation, mindfulness, spiritual wisdom and best practices for your mental well being.]
* Presence [The WISDOM BLOG]
* The Ten Sacred Habits of Meditation  [The School of Wisdom]
* The School of WISDOM  [all courses!]
* The Ultimate Self-Love WISDOM toolkit
* Self-Love: A Meditation to Heal Your Life  [The Wisdom Archives]
A generous 'thank you' to Audio Engineer, P. Kirpikau  radioplato
Podcast Theme Music: 'Aura' from the Album, Illuvia by Eternell  www.eternell.net/album/illuvia