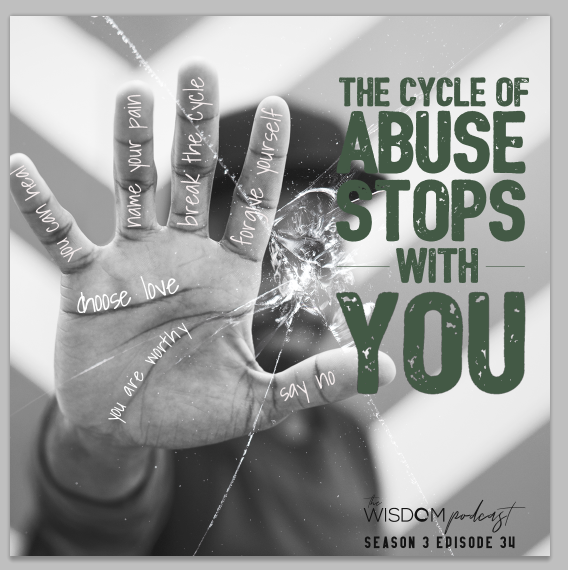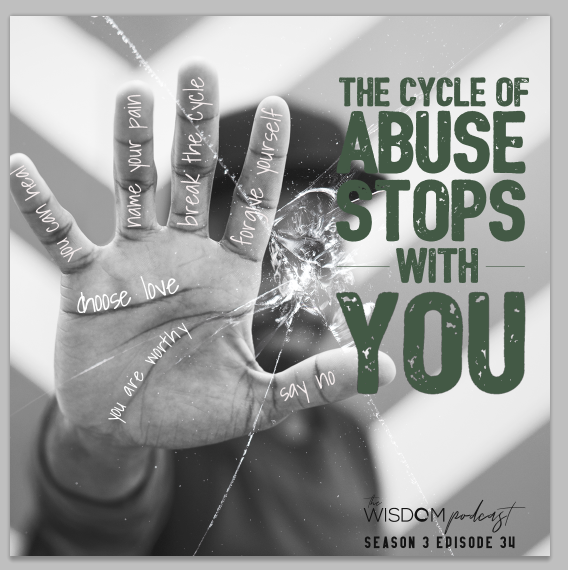 'ask dorothy'
The Cycle of Abuse Stops With You | A Real Life Client Story
The WISDOM podcast  Season 3  Episode 34
- There is no power in abuse.  -
💜
Ross's* story is one of psychological and verbal abuse and the damaging effects that cast a pattern of believing and living as a victim. To live your life entrenched in the sadness and suffering of your past is to carry the baggage of victim hood with you.
This inner and often outer label that you have given yourself imparts confusion and self-doubt. Its mark is one of unworthiness and feeling undeserving of love. You struggle with this because at your core, you know that you are worthy. It is just that it can be difficult to find and feel evidence for this.
The damage inflicted by a repetitive cycle of the trauma of abuse is not entirely known until some later time in our life in which we find ourselves reliving the pattern ~ the experience ~ the rhythm ~ quite innocently.
The nature of abuse that begins in childhood can be concealed with the cursory titles of 'father' and 'mother' ~ of caregiver, family member, elder, sibling, and 'family friend'. It becomes confusing when a parent or another caregiver is the abuser because this person is supposed to be a protector of our safety and a nurturer of our care and love.
As you are listening, this episode will help define your experience. Having a name for the behaviour that you were the recipient of, will give you the ability to better understand why this relationship has been so damaging and why you have continued to suffer.
This is how you heal from the damage you have suffered. You heal first as you name the abuse and then as you choose to no longer live it.
I recognize that this is a new way of thinking about what has caused you to suffer. You may in your journey of healing also wish to speak with someone who can help you reclaim your power. If you would like my help as you stop the cycle of abuse and to what you have suffered, please reach out to me. Let me help.
*The name of my client and others, have been changed to maintain confidentiality. The situations of his story are real and truthful.
Each Tuesday at 8pm EST, I take you on a journey - inside - what happens in a session of Life Coaching and Therapy in the 'ask dorothy' series as we answer the questions that honour your path and your life.
Sending you great 💜 love...
Sharing the wisdom and beauty of divine love with you...
Namaste!
If you have a question or if you would like my guidance or help, please reach out to me:  dorothy@dorothyratusny.com
I would love to hear from you!!
Drop me your comments and/or questions and send your love and best rating on this or any episode!!  Thank you so much!
Find all Episodes of The WISDOM podcast here  
Love in your inbox?  Subscribe to my weekly WISDOM Notes here
Visit me on social media💜 :  Twitter   Instagram  Facebook
More h e a l i n g  and  w i s d o m:
* How to Live As Love  [YouTube Video]
* The Dangers of Self-Sacrifice  [Podcast Episode]
* The Voice of Trauma  [Podcast Episode]
* Live Your Greatness [Podcast Episode Season 1]
* This Is A Self-Love Movement  [YouTube Video]
* The Ultimate Self-Love WISDOM toolkit
* Self-Love: A Meditation to Heal Your Life  [The Wisdom Archives]
* Do You Let Love In? How to Feel Deserving of Love  [Podcast Episode]
* Work with Me [Life Coaching & Therapy]
A generous 'thank you' to Audio Engineer, P. Kirpikau  radioplato
Podcast Theme Music: 'Aura' from the Album, Illuvia by Eternell  www.eternell.net/album/illuvia